Inhaler switch to reduce carbon footprint
If you are prescribed a Ventolin (Salbutamol) inhaler you will shortly receive a letter from us as we are in the process of switching the brand of your salbutamol (reliever) inhaler to an equally effective brand containing the same amount of active ingredient.
The NHS are working toward reducing the Carbon Footprint by reviewing their prescribing, the document 'Delivering a 'Net Zero' National Health Service' highlights the long term plan to reduce carbon emissions.
Metered dose inhalers (MDIs) use hydrofluoroalkanes (HFA) propellants which are potent greenhouse gases, 1000 – 3000 times more potent than carbon dioxide. MDIs account for almost 25% of a GP's prescribing Carbon Footprint.
Salbutamol (Ventolin) inhalers have more than double the carbon footprint of other Salbutamol MDIs, so we have switched your inhaler to Salamol which delivers the same amount of the active ingredient and works in the same way. The container is slightly smaller, but contains the same amount of doses. Your pharmacy may have already given you this brand in the past.
Please always ensure that you take any used or unwanted inhalers back to your local Pharmacy for appropriate disposal. Inhalers should not be put into household waste as this allows release of remaining HFAs into the atmosphere.
Message to Patients regarding Doctor Call Back
For safety reasons we may close our call back service earlier than 10am and ask you to call back the following day. If, however, your problem is medically urgent you will be added to our call back and duty doctor clinic.
To help us to help you access care in the best way possible we have asked our receptionists to ask a few more questions than they normally would. This is not a barrier to you accessing care but we may, for example, direct you to a pharmacist for advice before speaking to a doctor.
We realise this situation can be frustrating but we need to work at safe levels and being abusive to our receptionists will not be tolerated.
Thank you for your patience and understanding.
Zero Tolerance
Sadly and disappointingly members of our team have been experiencing a higher level than usual of verbal and written abuse, aggression and derogatory comments from patients and their relatives. We appreciate that you may be upset, worried or distressed but it is not acceptable to shout, swear, threaten or otherwise abuse our hard working team.
We will not tolerate this behaviour and you may be asked to register elsewhere. In some circumstances we may also contact the police.
Thankfully the majority of our patients appreciate our efforts in challenging circumstances.
If you have a complaint this should be put in writing addressed to our Practice Manager, Mrs Sue Edwards.
Severe Respiratory Illness in Children – Message for Parents     
We're seeing more children with respiratory illness for this time of year as restrictions ease and children mix more. If your child is breathless, has a persistent high temperature or isn't feeding properly, it could be a sign of severe respiratory illness. If you want to check your child's symptoms for any common illnesses and get local advice and guidance, we recommend downloading the free HANDi paediatric app https://tinyurl.com/vmfhkbns
Yelverton Surgery - Wednesday 22nd September, 2021
Dear Patients,
In response to significant media coverage locally and nationally regarding General Practice, we wanted to share with you the reasons why we are currently working as we are. We hope to reassure you we are still here to provide you with ongoing care now, as we have done so in the past. Firstly, we want to thank you for your continued support and understanding over the past 18 months. Throughout this time, we understand how hard everything has been for all our patients, staff and colleagues. We too have been through everything you have, along with our families and friends. We want to acknowledge the hard work and sacrifices all our staff have endured to meet the challenges we have had to face in order to keep our doors open and telephones answered to support you, our patients. Despite the country 'opening up' we are still very much amid a global pandemic. Covid 19 cases in the South West are still at significant levels; higher indeed than they were in mid 2020. We are therefore, in line with all other NHS Healthcare settings, maintaining measures that reduce transmission rates of infection, including the use of masks, gloves and aprons when seeing patients. We would encourage you to continue to wear a mask when entering the building please to keep yourself, fellow patients' and our staff safe. Regardless of the extra measures in place we are still seeing patients face-to-face as we have done throughout the pandemic, albeit slightly less time efficiently than pre-pandemic due to the need to clean our rooms and change equipment between appointments. Prior to the pandemic we have, for the past 30 years, offered a telephone triage system alongside the ability to book routine face-to-face appointments with a GP or nurse. Since the changes that NHS England mandated last year, we have moved to a full triage system. This means in order to arrange a face-to-face appointment you must have your request dealt with by a doctor first, be it via a telephone call or online 'electronic consultation'. On an average day we are receiving between 50-70 calls between 8am and 10am (our previous traditional 'triage call back' time slot). Due to demand we are accepting any issues via these calls, not just 'urgent or on the day' problems. You can also request to speak to a specific doctor and, if they are available, we will endeavour to honour your request. This is to improve continuity of care. Many issues can be dealt with via the telephone, such as medical queries or 'fit note' requests for work, which is more efficient for both you and us. Given our extensive experience of telephone triage we are all skilled at assessing problems via the telephone and know when to bring patients in for a face-to-face consultation. From our extensive training we know that much of diagnosis comes from the patient's history they tell us about their problem; the examination and further tests are used to confirm or refute a diagnosis. Therefore, in many cases it is quicker than the old system as we may speak to you about a problem, arrange appropriate tests, then see you with the results, rather than you having to wait several weeks for the initial face-to-face consultation even before tests are arranged! If you specifically want to have a face-to-face appointment, please tell us. After our conversation you may be reassured, and a face-to-face appointment may not be needed; similarly, we may agree that it is the next best course of action. Within our new system routine face-to-face appointments are typically one to two weeks wait, whereas urgent and immediately necessary face-to-face appointments are available on the same day. If, as many media outlets are calling for, we changed our system to a face-to-face appointment as default we would very quickly run out of capacity leading to significant waits of 4 weeks or more to see a doctor! We do not feel this is either safe or appropriate. We have a finite resource and unfortunately there are hardly any locum (temporary) doctors available within our region to call upon for 'extra help', this is the same for practice nurses also. Due to the current significant pressures on our doctors, nurses and administrative staff we have taken the difficult decision not to take part in the Covid Booster programme which is starting imminently. We are a small Practice with a dedicated and loyal workforce. The first two Covid vaccinations proved extremely difficult to plan and execute, taking a large toll on our Team. We have realised that, in order to continue to offer the vital core service we do for our patients, which includes the annual influenza vaccination, something had to give. Our 'Flu programme has been delayed due to national HGV/delivery driver issues, but we have now had confirmation our supply is coming, and we are starting this on Saturday 2nd October. We are fortunate that our partner practices in Tavistock, Abbey Surgery and Tavyside Surgery, have agreed to undertake the Covid Boosters for all the patients in the West Devon Primary Care Network, of which we are a part. Both surgeries are significantly larger, with a wider work force and felt able to take on this next vaccination programme. Of note none of the practices in Plymouth have been able to step forward to undertake the Covid Booster programme either. The Teams at Abbey and Tavyside Surgeries will contact you when it is your turn for a Covid Booster. Please do not contact them. We will have shared your contact details with them in order to do this. You may also receive an invitation from the National Covid Booking Service inviting you to attend a local mass vaccination centre. It will be your choice where you attend if you wish to do so. Finally, thank you for bearing with us. Within the Practice we are all trying to work very hard for all of you. We would ask that you treat members of our team as you would wish to be treated. We would all very much like to return to 'pre-pandemic' normal. From the reception team to the doctors, we would rather see you face-toface when you want to see us, rather than spending time on the telephone. However due to rising demand for our limited resource, lack of new staff and ongoing measures to keep everyone safe, especially our vulnerable patients and staff, we must continue working in this way for now. We hope this gives you some understanding about how and why we are working for now. Thank you, Drs Beth Lynch, Matt Best, Lisa Kelly, Laura Burring, Evyatar Avivi, Paul Giles and all the Yelverton Surgery Staff.
IMPORTANT NOTICE – February 2022
Covid Restriction Update:
Throughout the pandemic we have strived to make the surgery as safe as possible for all our patients and staff. We will continue to do so going forward.
From the 19th July nothing will change at the surgery - patients will still need to wear a mask, socially distance and use hand sanitiser in the surgery and staff will continue to wear PPE. We do understand that it can be frustrating but we know that when people come to us they are sick and vulnerable (and some cannot receive the covid vaccinations due to medical reasons) so we feel it would be wrong to not take these small precautions that can protect people.
In terms of opening up, as many of you know, we have never been shut and in fact have consulted with much higher numbers of patients than we did pre-covid (face to face, by phone, by e consult and by video), not counting vaccinating over 90% of the adult population in the last 6 months.
The West Devon area has come so far in trying to minimise the impact of Covid and we are sure you understand that we need to keep the surgery as safe for ALL patients as we can.
IMPORTANT – CHANGE OF OUR APPOINTMENT SYSTEM 1st June 2021
As we continue to move forward and, hopefully in some way at least, out of the pandemic we are very aware of the need to try and return our way of working back to some semblance of 'normality'. At the start of the pandemic we were well placed to suddenly change our system of access as directed by the Government at the time. We have employed a telephone triage system for some 20 years and have, for a long time, asked patients to call up between 0800 and 1000 each weekday morning if they had an urgent 'on the day' problem. Prior to the pandemic we previously were able to allow patients to book 'routine' face-to-face appointments with both doctors and nurses directly with our reception team.
Remote working is not what we expected when becoming GPs. Seeing patients face-to-face gives us both a lot of unspoken clinical information, but also human contact and empathy. We all miss seeing you in person and have tried for some months to return to our previous model with face-to-face appointments offered as necessary and where safe for both patient and doctor/nurse. We have however kept ever vigilant of a possible further wave of covid infections and frequent rule changes from NHS England.
Ahead of the recent announcement from NHS England of the need for face-to-face appointments to resume (of which we never stopped) we had planned a change in our system which we hope will satisfy the ever increasing demand we face, but also allow us as doctors more direct control over our appointments.
Returning back to a 'routine face-to-face patient bookable' appointment system, whilst sounds good, may be significantly less efficient or satisfactory. Over the past 12 months we have found that many questions and issues can be dealt with effectively over the phone, being much more time efficient for both yourselves and us. This has the added benefit of allowing us to consult more people than we could before, hopefully making us even more accessible. The access to digital support using video calls and text message/photographs has supported telephone consultations and been well received. Through this format (telephone/e consultation) we can often diagnose and treat more quickly, without the wait to receive an appointment, or arrange appropriate tests prior to seeing a doctor. This means that when the doctor sees you, they can go over the results and help avoid unnecessary trips to the surgery.
We are very aware that many problems cannot be dealt with remotely for a number of reasons and we are keen to try and see as many people face-to-face as necessary in those situations.
We are, however, finding our capacity to see patients in person constantly under pressure. Due to the continued requirement to wear full Personal Protective Equipment (PPE) for each face-to-face consultation, and also 'clean down' our rooms thoroughly between patients, we can no longer see people at 10 minute intervals as we have done previously. Our face-to-face capacity has been reduced by 25% at least by this requirement from NHS England.
We understand that there are many problems you may have been 'managing' with yourselves and we are here to help. We are also keen to try and promote continuity between patient and doctor as we had previously to foster the trusted relationship we know you value and we find invaluable to help with your care.
From today our new system will start. It retains our long standing Doctor Call Back service that you can access by calling between 0800 and 1000, Monday to Friday (except bank holidays), but the emphasis of this service has slightly changed. Previously it was about 'triage' - sorting out who needed to be seen on the day and who could wait. Now this is to be used to speak to a doctor about both acute and chronic problems. In order to improve continuity all doctors will now be jointly calling patients on this list each morning we are open. If you have a chronic or ongoing problem and prefer to speak to a particular doctor we will try and accommodate this as much as possible to aid continuity. The reception team will be able to inform you if the doctor you seek is working that day, or suggest you call back another day if they are not.
Throughout our new system our valued and highly skilled reception team will try and help where they can. This might mean they suggest you seek help elsewhere such as a local pharmacy, optician or Minor Injuries Unit. This is not meant to be a barrier to speaking to a doctor, but a way of helping you seek the right help, from the right professional for your problem. As before if you prefer not to explain your problem to one of our reception team your wishes will be respected without any negative impact on the care of your situation.
In some circumstances, as before in our old pre-pandemic system, you may present with such symptoms that require an urgent face-to-face review. We have built our new system to accommodate this so that you can be seen either on the day, or within a few days.
Our 'duty doctor' system remains for urgent problems that present after 1000 weekdays and cannot wait until the following Call Back service the next working day. If your problem is not 'urgent' you will be asked to either call back the following working morning, or utilise our online consultation service via our website.
For those patients who are housebound and eligible for a home visit, that service remains unchanged. We typically visit early afternoons.
Those doctors who are not 'on duty' each day will have 'routine' face-to-face and telephone appointments available in the afternoon. The biggest change in our new system is here; our reception team cannot book directly in to these appointments. These are for us as doctors to use for your routine chronic disease follow up appointment or if we need to see you following tests. We may also book you in to see us following an earlier telephone 'Call Back' or on receipt of an electronic consultation. The reception team will only be able to book these appointments for you once we have agreed that is the best way to see or speak to you to deal with your problem.
We are making these changes as we really want to ensure we get to deal with your problems and questions in the best way possible. As always this is a 'work in progress' and may not function completely as expected. Please bear with us whilst we try this change and we hope you see an improvement in our service as a result.
With very best wishes,
All in the Yelverton Surgery Team.
Summary of changes to our appointment system:
1. All face to face appointments will be booked after speaking to a doctor (rather than via reception)
2. Our call back service is for both acute and chronic problems - if you need to see a doctor for any reason, please contact us for the doctor call back service (0800-1000 Mon-Fri except Bank Holidays)
2. All doctors in that day will be calling patients on the 'Doctor Call Back List' between 0800 and 1000 daily for telephone consultations. They may arrange a face to face appointment after discussing your concerns with you, if that is appropriate.
3. Our highly skilled reception will direct you to the most appropriate service, whether that is to speak to a doctor, attend a pharmacy, minor injuries unit, etc. Please continue to engage with them to help us - in this way we can ensure when you need to speak to a doctor, this is done in a timely manner.
4. We have an electronic consultation service available which will be assessed within 72 working hours of receipt. This can be accessed via our website, www.yelvertonsurgery.co.uk
5. If you call later than 10am, unless your call is urgent, you will be asked to call back the next day between 0800 -1000.
OPT-OUT of NHS Patient Data Sharing
Your Covid Vaccination Status
Dear Patient
You can view your Covid vaccine status on the NHS App.
If your vaccine status is not correct and you have had your vaccines in a vaccination centre that is not one of the surgeries in West Devon (Yelverton surgery, Abbey Surgery or Tavyside Health Centre) we are unable to correct this information. This is because we do not have access to other vaccination centres data. You will need to contact the place you had your vaccinations and they must correct it for you.
We also cannot update your medical record unless we have the information from the vaccine centre giving the full details of your vaccine status, including vaccine given, batch number, expiry date, vaccination centre code, who administered your vaccine and so forth. This is for safety in case there is an issue which arises later.
If you are having difficulty with such issues please contact 119 who will be able to help you.
119 will also be able to send you a letter with your vaccination status if you do not have access to the NHS App or the internet. Allow plenty of time for the letter to arrive if it is needed. We have been informed that the letter will take a minimum of 7 working days..
CCTV Policy
Introduction
Closed-circuit television (CCTV), also known as video surveillance, is the use of video cameras to transmit a signal to a specific place, on a limited set of monitors. They are primarily for surveillance and security purposes.
CCTV is installed at the Practice premises for the purposes of staff, patient, and premises security. Cameras are located at various places on the premises, and images from the cameras are recorded.
Why we have installed CCTV
Ensure the safety of patients, personnel and property
Reduce costs of vandalism
Reduce costs of theft or damage to expensive medical equipment and other valuable asset
Protect staff and patients by deterring and resolving disruptive and violent behaviour in reception and other public access zone
Reduce risk and cost of theft of drugs from surgery
Deter and protect against the threat of patient abductions or abuse
The Practice's CCTV policy
CCTV is in place on the outer premises of the surgery and the front entrance and CCTV has been installed solely for the safety and security of our patients and staff. Images are recorded 24 hours a day, seven days a week and stored locally on hard drives of the recording devices. The recording device is situated in a locked room, the recording device is protected by password and only the manager and owners of the practice have access to the recordings. The managers and the IT lead regularly check that the CCTV devices are working as intended.
All CCTV recordings are stored on our recording devices/ hard-drives for 4 weeks before being deleted.
If you require a copy of our policy, please ask at Reception.

In order to reduce the risk of spreading Coronavirus, we are now changing all booked face-to-face DOCTOR appointments to telephone calls. This will be in place for the foreseeable future.
The doctor will call you in the morning, on the day of your booked appointment and if they feel you need to be seen, you will be given a time to come to the surgery.
Thank you for your continued support at this difficult time.
If you require a note for your employer as you have had to stay at home because of Coronavirus, please visit https://111.nhs.uk/isolation-note
The government have launched a new website for patients to use in finding out what help they can get if affected by coronavirus. This service is available to all patients who are seeking advice and guidance on the topics such as:
· feeling unsafe
· going in to work
· paying bills or being unemployed
· getting food
· having somewhere to live
· mental health and wellbeing
Welcome to Yelverton Surgery
Yelverton Surgery covers a large rural area extending from the north of Plymouth across to Dartmeet and Hexworthy in the east and Grenofen to the west.
We have a branch surgery at Princetown which is held Mondays, Wednesdays & Fridays between 8.30am and 9.40 am. The surgery at Princetown is only available to patients who live in Princetown. We dispense prescriptions for patients living in the Princetown area.
We are a training practice and have doctors training to become General Practitioners working in the Surgery. They work with us for up to a year at a time.

IMPORTANT NOTICE:
Please be aware that Yelverton Surgery will never ask for any of your bank details over the telephone. If you are ever concerned about the validity of a call made by us please ring us back on our telephone number and report any suspicious calls to the police on 101.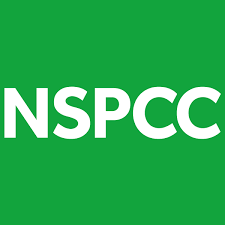 For many people things are difficult right now, and that's why we're supporting the @NSPCC who are still here for children who need their support now more than ever. If you're worried about a child, please call their helpline on 0808 800 5000 or you can email help@nspcc.org.uk.