PLEASE DO NOT ATTEND THE SURGERY UNLESS IT IS ESSENTIAL
MOST MATTERS CAN BE DEALT WITH OVER THE PHONE, INCLUDING PRESCRIPTION REQUESTS
All visitors to the Surgery are required to wear a FACE COVERING and WAIT OUTSIDE or in your car, your Doctor or nurse will tell you when it is time to come into the surgery.

In order to reduce the risk of spreading Coronavirus, we are now changing all booked face-to-face DOCTOR appointments to telephone calls. This will be in place for the foreseeable future.
The doctor will call you in the morning, on the day of your booked appointment and if they feel you need to be seen, you will be given a time to come to the surgery.
Thank you for your continued support at this difficult time.
If you require a note for your employer as you have had to stay at home because of Coronavirus, please visit https://111.nhs.uk/isolation-note
The government have launched a new website for patients to use in finding out what help they can get if affected by coronavirus. This service is available to all patients who are seeking advice and guidance on the topics such as:
· feeling unsafe
· going in to work
· paying bills or being unemployed
· getting food
· having somewhere to live
· mental health and wellbeing
Message from Dr Hanson
It is with great regret that I will be leaving Yelverton Surgery at the end of September. It has not been an easy decision to come to as I have loved being a GP in such a fantastic surgery with great patients and colleagues.
Since starting here as a trainee GP in 2009 I have been incredibly privileged to have been allowed to be part of your lives and your journeys and this is something that I will always treasure.
I am now a father of two fabulous boys and a little greyer than when I started. It is for this reason that as a family we have decided to return to our hometown to be closer to our own families so they can benefit from their grandchildren and we can benefit from some extra hands to help.
I will miss Devon and Yelverton Surgery very much and I thank you for all you have given me. I depart a much more enriched doctor than when I arrived.
I know I am leaving the surgery in good hands and the reputation and spirit of Yelverton surgery will continue into the future.
Welcome to Yelverton Surgery
Yelverton Surgery covers a large rural area extending from the north of Plymouth across to Dartmeet and Hexworthy in the east and Grenofen to the west.
We have a branch surgery at Princetown which is held Mondays, Wednesdays & Fridays between 8.30am and 9.40 am. The surgery at Princetown is only available to patients who live in Princetown. We dispense prescriptions for patients living in the Princetown area.
We are a training practice and have doctors training to become General Practitioners working in the Surgery. They work with us for up to a year at a time.

IMPORTANT NOTICE:
Please be aware that Yelverton Surgery NEVER shares any patient information with third parties, without your consent. We will never ask for any of your bank details over the telephone. If you are ever concerned about the validity of a call made by us please ring us back on our telephone number and report any suspicious calls to the police on 101.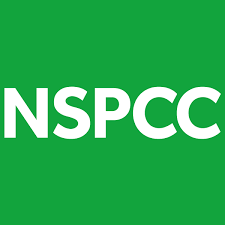 For many people things are difficult right now, and that's why we're supporting the @NSPCC who are still here for children who need their support now more than ever. If you're worried about a child, please call their helpline on 0808 800 5000 or you can email help@nspcc.org.uk.