Flu Vaccination Update - 26/11/2020
We are happy to announce that we have managed to secure a limited amount of flu vaccinations for patients aged UNDER 65 with a long-term health condition from the government stock. If you are aged UNDER 65 and wish to book in to have a flu jab, please can you call us on 01822 852202 on Monday to Friday after 2pm. Please call after 2pm as this will ensure that we are able to run our morning triage service efficiently. We will put a message on the website again when our appointments are full and we will continue to try to get more vaccine to ensure we can meet the demand.
Flu Vaccination Update - 28/10/2020
We are happy to announce that we have managed to obtain some more flu vaccinations for patients aged OVER 65 from the government stock. If you are aged OVER 65 and wish to book in to have your flu jab please can you call us on 01822 852202, Monday to Friday after 2pm. Please call after 2pm as this will ensure that we are able to run our morning triage service efficiently. We will put a message on the website again when our appointments are full and we will continue to try to get more vaccine to ensure we can meet the demand.
Thank you for your ongoing support.
The practice are taking part in some research related to Covid-19 and Influenza this year.
If you would like to take part please follow the link below:
www.germdefence.org/index.html?src=L83102
(If this link does not open when you click on it, please copy and paste it into your web browser.)
Germ Defence is an evidence-based behaviour change website that provides advice on infection control at home. A clinical trial of 20,000 people during the time of the H1N1 pandemic and seasonal 'flu (published in The Lancet) showed that using Germ Defence successfully reduced the number and severity of infections in the home, as well as the need for primary care consultations and antibiotics.
Researchers are examining whether the updated COVID-19 version of Germ Defence will be effective at reducing infections and GP consultations this Autumn/Winter.
The COVID-19 version of Germ Defence was developed by clinicians and scientists at the Universities of Bristol, Southampton and Bath in collaboration with Public Health England. It was co-designed with members of the public to be simple and quick to use, including by people with limited reading or computer skills. The website has already had over 100,000 users, who gave it a median rating of 8/10 for usefulness, and it can be accessed in 20+ languages.
The survey takes about 10 minutes to complete. Thank you for your support.
PLEASE DO NOT ATTEND THE SURGERY UNLESS IT IS ESSENTIAL
MOST MATTERS CAN BE DEALT WITH OVER THE PHONE, INCLUDING PRESCRIPTION REQUESTS
All visitors to the Surgery are required to wear a FACE COVERING and WAIT OUTSIDE or in your car, your Doctor or nurse will tell you when it is time to come into the surgery.

In order to reduce the risk of spreading Coronavirus, we are now changing all booked face-to-face DOCTOR appointments to telephone calls. This will be in place for the foreseeable future.
The doctor will call you in the morning, on the day of your booked appointment and if they feel you need to be seen, you will be given a time to come to the surgery.
Thank you for your continued support at this difficult time.
If you require a note for your employer as you have had to stay at home because of Coronavirus, please visit https://111.nhs.uk/isolation-note
The government have launched a new website for patients to use in finding out what help they can get if affected by coronavirus. This service is available to all patients who are seeking advice and guidance on the topics such as:
· feeling unsafe
· going in to work
· paying bills or being unemployed
· getting food
· having somewhere to live
· mental health and wellbeing
Flu Vaccine Update 6th October 2020– An explanation of the current situation 
As many of you know our flu vaccine clinics' are now well underway. This year, as you can imagine, is very different for us as we have to administer hundreds of vaccines in a Covid safe environment and we have worked very hard to provide this for our patients.
We know that many of you have been asked to make an appointment and when contacting us been told that we have no vaccine left. We apologise for this and felt it might be helpful to give you some background to the situation; it is as frustrating for us as it is for you. GP practices have to order their flu vaccines almost a year before the next flu vaccination season meaning that our final order was placed in January 2020, before Covid was within the community. In a usual flu season we also have to return about 100 vaccines due to patients not wishing to be vaccinated.
This year we have already vaccinated over 350 over 65 years and over 350 patients aged 2-64 with pre-existing medical conditions and we prioritised those who were shielding. We have also vaccinated 2 and 3 year olds, some of our nursing and residential homes and housebound patients.
During the spring and summer every GP practice was informed by the Department of Health that they could NOT order any more flu vaccines; the Government have subsequently bought flu vaccines from the manufacturers and we cannot order any more directly.
We have been informed that further stock will be available to order directly from the Department of Health sometime in November and guidelines will be issued as to who we can vaccinate at that stage.
We would advise that you contact pharmacies within your community as they are also able to vaccinate eligible patients; we do know however, that they are experiencing similar problems with vaccine supply.
In the meantime please follow Government advice; Hands, Face, Space
We will update the website as more vaccine becomes available.
Message from Dr Hanson
It is with great regret that I will be leaving Yelverton Surgery at the end of September. It has not been an easy decision to come to as I have loved being a GP in such a fantastic surgery with great patients and colleagues.
Since starting here as a trainee GP in 2009 I have been incredibly privileged to have been allowed to be part of your lives and your journeys and this is something that I will always treasure.
I am now a father of two fabulous boys and a little greyer than when I started. It is for this reason that as a family we have decided to return to our hometown to be closer to our own families so they can benefit from their grandchildren and we can benefit from some extra hands to help.
I will miss Devon and Yelverton Surgery very much and I thank you for all you have given me. I depart a much more enriched doctor than when I arrived.
I know I am leaving the surgery in good hands and the reputation and spirit of Yelverton surgery will continue into the future.
Welcome to Yelverton Surgery
Yelverton Surgery covers a large rural area extending from the north of Plymouth across to Dartmeet and Hexworthy in the east and Grenofen to the west.
We have a branch surgery at Princetown which is held Mondays, Wednesdays & Fridays between 8.30am and 9.40 am. The surgery at Princetown is only available to patients who live in Princetown. We dispense prescriptions for patients living in the Princetown area.
We are a training practice and have doctors training to become General Practitioners working in the Surgery. They work with us for up to a year at a time.

IMPORTANT NOTICE:
Please be aware that Yelverton Surgery NEVER shares any patient information with third parties, without your consent. We will never ask for any of your bank details over the telephone. If you are ever concerned about the validity of a call made by us please ring us back on our telephone number and report any suspicious calls to the police on 101.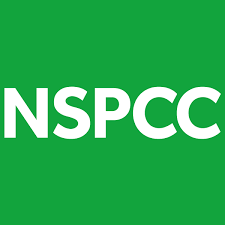 For many people things are difficult right now, and that's why we're supporting the @NSPCC who are still here for children who need their support now more than ever. If you're worried about a child, please call their helpline on 0808 800 5000 or you can email help@nspcc.org.uk.