Extended Access – October 2022
As a member practice of West Devon Primary Care Network Yelverton Surgery are offering services to patients outside of normal working hours.
You can now book early morning appointments with our Health Care Assistant on Mondays and Fridays between 7.30am – 8.00am. This will primarily be for blood tests which have been requested by a doctor and these appointments can be booked by contacting our reception team.
Our doctors will undertake online consultations between 6.30pm and 8pm from Monday to Thursday. This service will be available for non-urgent medical matters and can be accessed through the e-consult form above.
OPT-OUT of NHS Patient Data Sharing
Inhaler switch to reduce carbon footprint
If you are prescribed a Ventolin (Salbutamol) inhaler you will shortly receive a letter from us as we are in the process of switching the brand of your salbutamol (reliever) inhaler to an equally effective brand containing the same amount of active ingredient.
The NHS are working toward reducing the Carbon Footprint by reviewing their prescribing, the document 'Delivering a 'Net Zero' National Health Service' highlights the long term plan to reduce carbon emissions.
Metered dose inhalers (MDIs) use hydrofluoroalkanes (HFA) propellants which are potent greenhouse gases, 1000 – 3000 times more potent than carbon dioxide. MDIs account for almost 25% of a GP's prescribing Carbon Footprint.
Salbutamol (Ventolin) inhalers have more than double the carbon footprint of other Salbutamol MDIs, so we have switched your inhaler to Salamol which delivers the same amount of the active ingredient and works in the same way. The container is slightly smaller, but contains the same amount of doses. Your pharmacy may have already given you this brand in the past.
Please always ensure that you take any used or unwanted inhalers back to your local Pharmacy for appropriate disposal. Inhalers should not be put into household waste as this allows release of remaining HFAs into the atmosphere.
Message to Patients regarding Doctor Call Back
For safety reasons we may close our call back service earlier than 10am and ask you to call back the following day. If, however, your problem is medically urgent you will be added to our call back and duty doctor clinic.
To help us to help you access care in the best way possible we have asked our receptionists to ask a few more questions than they normally would. This is not a barrier to you accessing care but we may, for example, direct you to a pharmacist for advice before speaking to a doctor.
We realise this situation can be frustrating but we need to work at safe levels and being abusive to our receptionists will not be tolerated.
Thank you for your patience and understanding.
Zero Tolerance
Sadly and disappointingly members of our team have been experiencing a higher level than usual of verbal and written abuse, aggression and derogatory comments from patients and their relatives. We appreciate that you may be upset, worried or distressed but it is not acceptable to shout, swear, threaten or otherwise abuse our hard working team.
We will not tolerate this behaviour and you may be asked to register elsewhere. In some circumstances we may also contact the police.
Thankfully the majority of our patients appreciate our efforts in challenging circumstances.
If you have a complaint this should be put in writing addressed to our Practice Manager, Mrs Sue Edwards.
Your Covid Vaccination Status
Dear Patient
You can view your Covid vaccine status on the NHS App.
If your vaccine status is not correct and you have had your vaccines in a vaccination centre that is not one of the surgeries in West Devon (Yelverton surgery, Abbey Surgery or Tavyside Health Centre) we are unable to correct this information. This is because we do not have access to other vaccination centres data. You will need to contact the place you had your vaccinations and they must correct it for you.
We also cannot update your medical record unless we have the information from the vaccine centre giving the full details of your vaccine status, including vaccine given, batch number, expiry date, vaccination centre code, who administered your vaccine and so forth. This is for safety in case there is an issue which arises later.
If you are having difficulty with such issues please contact 119 who will be able to help you.
119 will also be able to send you a letter with your vaccination status if you do not have access to the NHS App or the internet. Allow plenty of time for the letter to arrive if it is needed. We have been informed that the letter will take a minimum of 7 working days..
CCTV Policy
Introduction
Closed-circuit television (CCTV), also known as video surveillance, is the use of video cameras to transmit a signal to a specific place, on a limited set of monitors. They are primarily for surveillance and security purposes.
CCTV is installed at the Practice premises for the purposes of staff, patient, and premises security. Cameras are located at various places on the premises, and images from the cameras are recorded.
Why we have installed CCTV
Ensure the safety of patients, personnel and property
Reduce costs of vandalism
Reduce costs of theft or damage to expensive medical equipment and other valuable asset
Protect staff and patients by deterring and resolving disruptive and violent behaviour in reception and other public access zone
Reduce risk and cost of theft of drugs from surgery
Deter and protect against the threat of patient abductions or abuse
The Practice's CCTV policy
CCTV is in place on the outer premises of the surgery and the front entrance and CCTV has been installed solely for the safety and security of our patients and staff. Images are recorded 24 hours a day, seven days a week and stored locally on hard drives of the recording devices. The recording device is situated in a locked room, the recording device is protected by password and only the manager and owners of the practice have access to the recordings. The managers and the IT lead regularly check that the CCTV devices are working as intended.
All CCTV recordings are stored on our recording devices/ hard-drives for 4 weeks before being deleted.
If you require a copy of our policy, please ask at Reception.
Welcome to Yelverton Surgery
Yelverton Surgery covers a large rural area extending from the north of Plymouth across to Dartmeet and Hexworthy in the east and Grenofen to the west.
We have a branch surgery at Princetown which is held Mondays, Wednesdays & Fridays between 3pm to 4.10pm. The surgery at Princetown is only available to patients who live in Princetown. We dispense prescriptions for patients living in the Princetown area.
We are a training practice and have doctors training to become General Practitioners working in the Surgery. They work with us for up to a year at a time.
IMPORTANT NOTICE:
Please be aware that Yelverton Surgery will never ask for any of your bank details over the telephone. If you are ever concerned about the validity of a call made by us please ring us back on our telephone number and report any suspicious calls to the police on 101.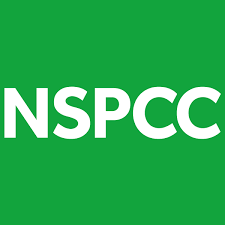 For many people things are difficult right now, and that's why we're supporting the @NSPCC who are still here for children who need their support now more than ever. If you're worried about a child, please call their helpline on 0808 800 5000 or you can email help@nspcc.org.uk.