Severe Respiratory Illness in Children – Message for Parents     
We're seeing more children with respiratory illness for this time of year as restrictions ease and children mix more. If your child is breathless, has a persistent high temperature or isn't feeding properly, it could be a sign of severe respiratory illness. If you want to check your child's symptoms for any common illnesses and get local advice and guidance, we recommend downloading the free HANDi paediatric app https://tinyurl.com/vmfhkbns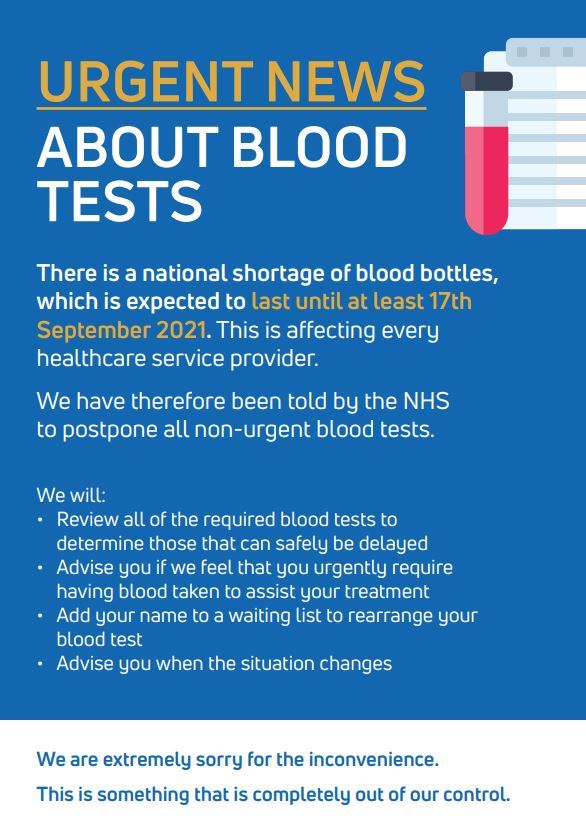 IMPORTANT NOTICE – 29/7/2021 - PRINCETOWN PATIENTS
Our dispensary is undergoing a refit the week commencing 23rd August.
We would appreciate it if any medication requests that are due to be ordered that week or the following week could be submitted early.
We will still be offering a limited dispensing service during that period and will still bring the medication to Princetown as usual.
IMPORTANT NOTICE – 12/7/2021
Covid Restriction Update:
Throughout the pandemic we have strived to make the surgery as safe as possible for all our patients and staff. We will continue to do so going forward.
From the 19th July nothing will change at the surgery - patients will still need to wear a mask, socially distance and use hand sanitiser in the surgery and staff will continue to wear PPE. We do understand that it can be frustrating but we know that when people come to us they are sick and vulnerable (and some cannot receive the covid vaccinations due to medical reasons) so we feel it would be wrong to not take these small precautions that can protect people.
In terms of opening up, as many of you know, we have never been shut and in fact have consulted with much higher numbers of patients than we did pre-covid (face to face, by phone, by e consult and by video), not counting vaccinating over 90% of the adult population in the last 6 months.
The West Devon area has come so far in trying to minimise the impact of Covid and we are sure you understand that we need to keep the surgery as safe for ALL patients as we can.
IMPORTANT – CHANGE OF OUR APPOINTMENT SYSTEM 1st June 2021
As we continue to move forward and, hopefully in some way at least, out of the pandemic we are very aware of the need to try and return our way of working back to some semblance of 'normality'. At the start of the pandemic we were well placed to suddenly change our system of access as directed by the Government at the time. We have employed a telephone triage system for some 20 years and have, for a long time, asked patients to call up between 0800 and 1000 each weekday morning if they had an urgent 'on the day' problem. Prior to the pandemic we previously were able to allow patients to book 'routine' face-to-face appointments with both doctors and nurses directly with our reception team.
Remote working is not what we expected when becoming GPs. Seeing patients face-to-face gives us both a lot of unspoken clinical information, but also human contact and empathy. We all miss seeing you in person and have tried for some months to return to our previous model with face-to-face appointments offered as necessary and where safe for both patient and doctor/nurse. We have however kept ever vigilant of a possible further wave of covid infections and frequent rule changes from NHS England.
Ahead of the recent announcement from NHS England of the need for face-to-face appointments to resume (of which we never stopped) we had planned a change in our system which we hope will satisfy the ever increasing demand we face, but also allow us as doctors more direct control over our appointments.
Returning back to a 'routine face-to-face patient bookable' appointment system, whilst sounds good, may be significantly less efficient or satisfactory. Over the past 12 months we have found that many questions and issues can be dealt with effectively over the phone, being much more time efficient for both yourselves and us. This has the added benefit of allowing us to consult more people than we could before, hopefully making us even more accessible. The access to digital support using video calls and text message/photographs has supported telephone consultations and been well received. Through this format (telephone/e consultation) we can often diagnose and treat more quickly, without the wait to receive an appointment, or arrange appropriate tests prior to seeing a doctor. This means that when the doctor sees you, they can go over the results and help avoid unnecessary trips to the surgery.
We are very aware that many problems cannot be dealt with remotely for a number of reasons and we are keen to try and see as many people face-to-face as necessary in those situations.
We are, however, finding our capacity to see patients in person constantly under pressure. Due to the continued requirement to wear full Personal Protective Equipment (PPE) for each face-to-face consultation, and also 'clean down' our rooms thoroughly between patients, we can no longer see people at 10 minute intervals as we have done previously. Our face-to-face capacity has been reduced by 25% at least by this requirement from NHS England.
We understand that there are many problems you may have been 'managing' with yourselves and we are here to help. We are also keen to try and promote continuity between patient and doctor as we had previously to foster the trusted relationship we know you value and we find invaluable to help with your care.
From today our new system will start. It retains our long standing Doctor Call Back service that you can access by calling between 0800 and 1000, Monday to Friday (except bank holidays), but the emphasis of this service has slightly changed. Previously it was about 'triage' - sorting out who needed to be seen on the day and who could wait. Now this is to be used to speak to a doctor about both acute and chronic problems. In order to improve continuity all doctors will now be jointly calling patients on this list each morning we are open. If you have a chronic or ongoing problem and prefer to speak to a particular doctor we will try and accommodate this as much as possible to aid continuity. The reception team will be able to inform you if the doctor you seek is working that day, or suggest you call back another day if they are not.
Throughout our new system our valued and highly skilled reception team will try and help where they can. This might mean they suggest you seek help elsewhere such as a local pharmacy, optician or Minor Injuries Unit. This is not meant to be a barrier to speaking to a doctor, but a way of helping you seek the right help, from the right professional for your problem. As before if you prefer not to explain your problem to one of our reception team your wishes will be respected without any negative impact on the care of your situation.
In some circumstances, as before in our old pre-pandemic system, you may present with such symptoms that require an urgent face-to-face review. We have built our new system to accommodate this so that you can be seen either on the day, or within a few days.
Our 'duty doctor' system remains for urgent problems that present after 1000 weekdays and cannot wait until the following Call Back service the next working day. If your problem is not 'urgent' you will be asked to either call back the following working morning, or utilise our online consultation service via our website.
For those patients who are housebound and eligible for a home visit, that service remains unchanged. We typically visit early afternoons.
Those doctors who are not 'on duty' each day will have 'routine' face-to-face and telephone appointments available in the afternoon. The biggest change in our new system is here; our reception team cannot book directly in to these appointments. These are for us as doctors to use for your routine chronic disease follow up appointment or if we need to see you following tests. We may also book you in to see us following an earlier telephone 'Call Back' or on receipt of an electronic consultation. The reception team will only be able to book these appointments for you once we have agreed that is the best way to see or speak to you to deal with your problem.
We are making these changes as we really want to ensure we get to deal with your problems and questions in the best way possible. As always this is a 'work in progress' and may not function completely as expected. Please bear with us whilst we try this change and we hope you see an improvement in our service as a result.
With very best wishes,
All in the Yelverton Surgery Team.
Summary of changes to our appointment system:
1. All face to face appointments will be booked after speaking to a doctor (rather than via reception)
2. Our call back service is for both acute and chronic problems - if you need to see a doctor for any reason, please contact us for the doctor call back service (0800-1000 Mon-Fri except Bank Holidays)
2. All doctors in that day will be calling patients on the 'Doctor Call Back List' between 0800 and 1000 daily for telephone consultations. They may arrange a face to face appointment after discussing your concerns with you, if that is appropriate.
3. Our highly skilled reception will direct you to the most appropriate service, whether that is to speak to a doctor, attend a pharmacy, minor injuries unit, etc. Please continue to engage with them to help us - in this way we can ensure when you need to speak to a doctor, this is done in a timely manner.
4. We have an electronic consultation service available which will be assessed within 72 working hours of receipt. This can be accessed via our website, www.yelvertonsurgery.co.uk
5. If you call later than 10am, unless your call is urgent, you will be asked to call back the next day between 0800 -1000.
OPT-OUT of NHS Patient Data Sharing
Your Covid Vaccination Status
Dear Patient
You can view your Covid vaccine status on the NHS App.
If your vaccine status is not correct and you have had your vaccines in a vaccination centre that is not one of the surgeries in West Devon (Yelverton surgery, Abbey Surgery or Tavyside Health Centre) we are unable to correct this information. This is because we do not have access to other vaccination centres data. You will need to contact the place you had your vaccinations and they must correct it for you.
We also cannot update your medical record unless we have the information from the vaccine centre giving the full details of your vaccine status, including vaccine given, batch number, expiry date, vaccination centre code, who administered your vaccine and so forth. This is for safety in case there is an issue which arises later.
If you are having difficulty with such issues please contact 119 who will be able to help you.
119 will also be able to send you a letter with your vaccination status if you do not have access to the NHS App or the internet. Allow plenty of time for the letter to arrive if it is needed. We have been informed that the letter will take a minimum of 7 working days..
We are delighted to welcome two new GP partners to the Yelverton team
Dr Avivi joined us in August 2020 and Dr Paul Giles joined us in October 2020. Together they bring a wealth of experience and enthusiasm to our team.
Yelverton Surgery remains open and are able to help and advise you on your health needs during the national lockdown
Please do not come to the surgery if you are experiencing Covid-19 symptoms.
Covid Vaccine update 20/1/2021
In line with Government guidance we are now starting to vaccinate those patients in cohorts 3 and 4 (please see below). Supply of vaccine is not regular at the moment, however, we are moving as quickly as we can once we have a confirmed delivery. Please be advised that you may be called at short notice to an appointment as this will help us avoid any wastage of vaccine. Please DO NOT call us; you can be assured that we will call you.
We are experiencing a high volume of calls and emails requesting priority for the Covid vaccine.
We appreciate this is a very worrying time for all our patients and thought it would be helpful to explain our position.
At the moment we have been instructed by the Department of Health and Social Care to concentrate our efforts on the over 80 year old patients, nursing homes, care staff and frontline healthcare professionals. We have already vaccinated hundreds of patients' within the West Devon area by joining with Abbey and Tavyside surgeries and are waiting to hear when our next supply will be delivered.
Once all of those described above are vaccinated we will be instructed to move on through the JCVI (Joint Committee on Vaccination and Immunisation) groups which are outlined below:
1 Residents in a care home for older adults and their carers
2 All those 80 years of age and over Frontline health and social care workers
3 All those 75 years of age and over
4 All those 70 years of age and over Clinically extremely vulnerable individuals
5 All those 65 years of age and over
6 All individuals aged 16 years to 64 years with underlying health conditions which put them at higher risk of serious disease and mortality
7 All those 60 years of age and over
8 All those 55 years of age and over
9 All those 50 years of age and over
The Government have an ambitious target to vaccinate all those in groups 1-4 by mid-February and at the present time we are well on track to achieve this BUT supply of vaccine is the key to delivering this target.
We have an enthusiastic team and stand ready to vaccinate patients alongside running our normal day to day work, examples of which are; telephone calls to patients, processing prescriptions', seeing patients' face to face, home visits, referrals to specialists, taking blood samples and nurse appointments' for baby immunisations and smears.
We hope that we will have a plentiful supply of vaccine soon and can move quickly through the cohorts but we cannot influence delivery schedules at this time.
We are afraid that, given these constraints we cannot prioritise anyone and would be grateful if you would wait for us to contact you when we have the vaccine available for your group.
In line with Government guidance we are now starting to vaccinate those patients in cohorts 3 and 4 .
Please be advised that you may be called at short notice to an appointment as this will help us avoid any wastage of vaccine.
Flu vaccine Update 20/1/2021
We are aware that the Government are sending patients reminder letter about the flu vaccine.
If you are eligible and have not yet received your flu vaccine and would like one please contact us.
The practice are taking part in some research related to Covid-19 and Influenza this year.
If you would like to take part please follow the link below:
www.germdefence.org/index.html?src=L83102
(If this link does not open when you click on it, please copy and paste it into your web browser.)
Germ Defence is an evidence-based behaviour change website that provides advice on infection control at home. A clinical trial of 20,000 people during the time of the H1N1 pandemic and seasonal 'flu (published in The Lancet) showed that using Germ Defence successfully reduced the number and severity of infections in the home, as well as the need for primary care consultations and antibiotics.
Researchers are examining whether the updated COVID-19 version of Germ Defence will be effective at reducing infections and GP consultations this Autumn/Winter.
The COVID-19 version of Germ Defence was developed by clinicians and scientists at the Universities of Bristol, Southampton and Bath in collaboration with Public Health England. It was co-designed with members of the public to be simple and quick to use, including by people with limited reading or computer skills. The website has already had over 100,000 users, who gave it a median rating of 8/10 for usefulness, and it can be accessed in 20+ languages.
The survey takes about 10 minutes to complete. Thank you for your support.
PLEASE DO NOT ATTEND THE SURGERY UNLESS IT IS ESSENTIAL
MOST MATTERS CAN BE DEALT WITH OVER THE PHONE, INCLUDING PRESCRIPTION REQUESTS
All visitors to the Surgery are required to wear a FACE COVERING and WAIT OUTSIDE or in your car, your Doctor or nurse will tell you when it is time to come into the surgery.

In order to reduce the risk of spreading Coronavirus, we are now changing all booked face-to-face DOCTOR appointments to telephone calls. This will be in place for the foreseeable future.
The doctor will call you in the morning, on the day of your booked appointment and if they feel you need to be seen, you will be given a time to come to the surgery.
Thank you for your continued support at this difficult time.
If you require a note for your employer as you have had to stay at home because of Coronavirus, please visit https://111.nhs.uk/isolation-note
The government have launched a new website for patients to use in finding out what help they can get if affected by coronavirus. This service is available to all patients who are seeking advice and guidance on the topics such as:
· feeling unsafe
· going in to work
· paying bills or being unemployed
· getting food
· having somewhere to live
· mental health and wellbeing
Welcome to Yelverton Surgery
Yelverton Surgery covers a large rural area extending from the north of Plymouth across to Dartmeet and Hexworthy in the east and Grenofen to the west.
We have a branch surgery at Princetown which is held Mondays, Wednesdays & Fridays between 8.30am and 9.40 am. The surgery at Princetown is only available to patients who live in Princetown. We dispense prescriptions for patients living in the Princetown area.
We are a training practice and have doctors training to become General Practitioners working in the Surgery. They work with us for up to a year at a time.

IMPORTANT NOTICE:
Please be aware that Yelverton Surgery will never ask for any of your bank details over the telephone. If you are ever concerned about the validity of a call made by us please ring us back on our telephone number and report any suspicious calls to the police on 101.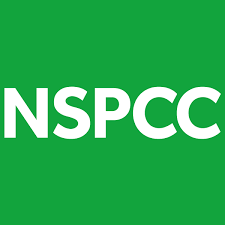 For many people things are difficult right now, and that's why we're supporting the @NSPCC who are still here for children who need their support now more than ever. If you're worried about a child, please call their helpline on 0808 800 5000 or you can email help@nspcc.org.uk.